The CX Foundation supports the arts and cultures of other countries through several projects including our latest partnership with the (no name) Art Group in "The Art Of Giving"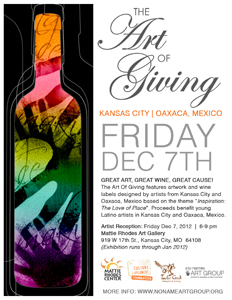 The Art Of Giving
Kansas City | Oaxaca, Mexico
GREAT ART, GREAT WINE, GREAT CAUSE!
Inspiration: The Love of Place. Regardless of culture we all draw inspiration from the places that surround us, and carry those places with us throughout our lives. The Art Of Giving features artwork and wine labels designed by artists from Kansas City and Oaxaca, Mexico centered on this theme. Proceeds benefit young Latino artists in Kansas City and Oaxaca, Mexico.
---
Friday, December 7, 2012
6-9 pm
Artist Reception
Mattie Rhodes Art Gallery
915 W 17th St., Kansas City, MO 64108
(Exhibition runs through Jan 2013)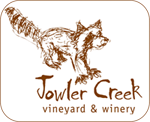 Special thanks to Jowler Creek Winery for providing our discounted wine and custom labels!